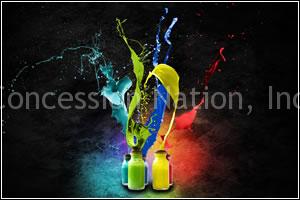 Why not add your food truck or trailer graphics from the start?
It is a fact: You will need a food truck design. Get help designing a food truck or concession trailer with the professional food truck makers at Concession Nation.
Your food truck or food trailer will be seen by thousands of people every day. So what should you include on its exterior? Most viewers will see your food truck graphics from a distance, so it must be large & easily read. Enhance your food truck or concession trailer appearance with graphics, custom signs, LED channel letters, lighting, aluminum rims, TV & speakers among other features to achieve the ideal look for your food truck design.
 Top reasons why graphics are added:
It is the most cost-effective marketing investment you can make.
It makes you stand out from the crowd & attracts more customers your way.
It facilitates name & brand recognition all the time.